This range includes lots of really useful business record books including Pukka telephone message pad – Perfect for any secretary or business who operate a phone network or communicate with their customers and clients via the telephone. Pukka Pads Things to do Today book – A strong twin-wire binding for pages that fold back or lay flat for ease of use. It features 115 pre-printed pages laid out for priority setting. The pages are perforated for easy removal and delegation of tasks.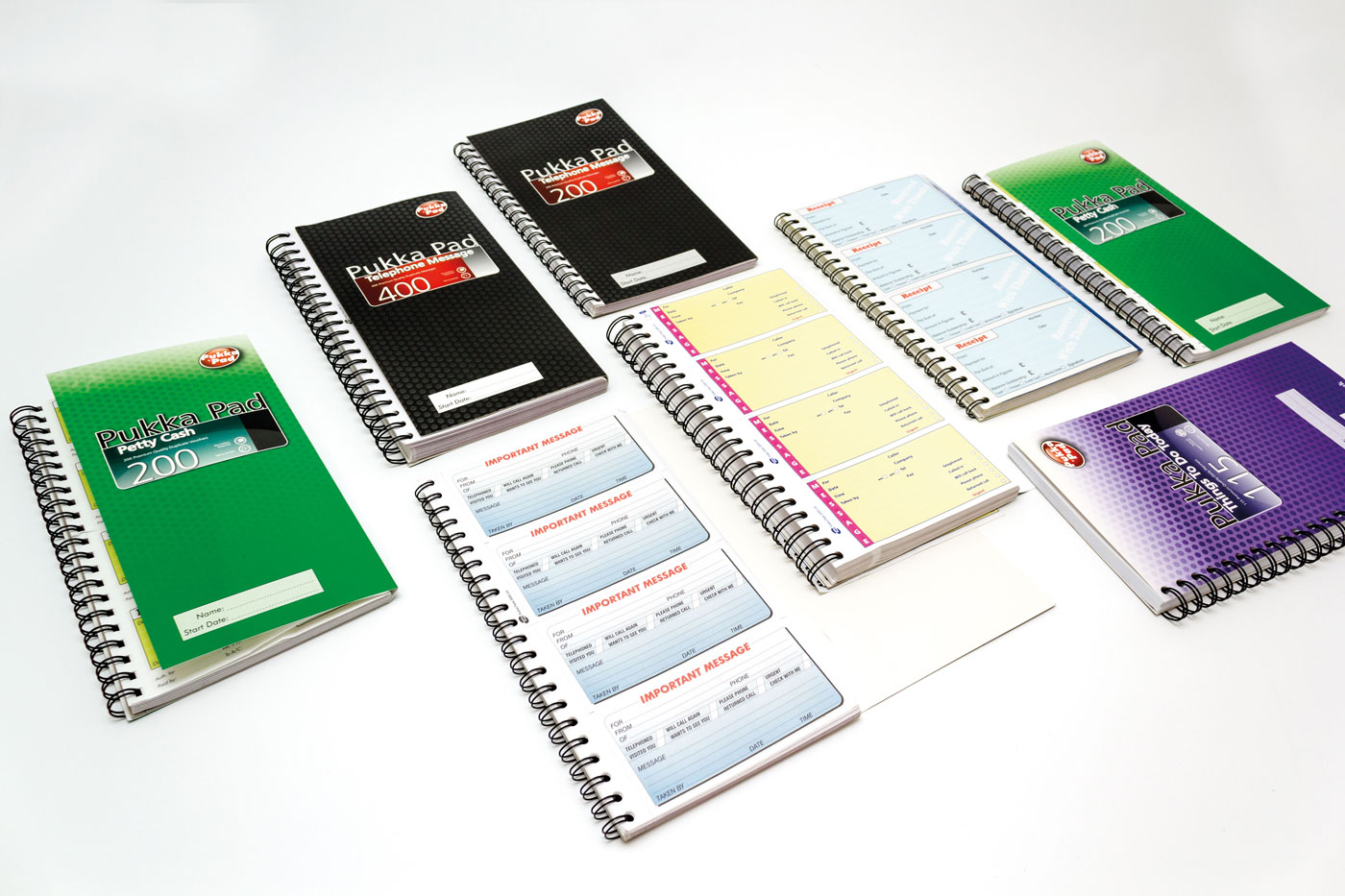 THE COLLECTION INCLUDES
Raffle & Cloakroom Tickets, 500 Tickets
Raffle & Cloakroom Tickets, 1000 Tickets
Rent Book, 107 x 166mm
Accident Report Book, 210 x 147mm
Things To Do Today Pad, 85 x 190mm
Things To Do Today Pad, 217 x 280mm
Petty Cash Voucher Pad, 99 x 127mm
Petty Cash Slips, 88 x 138mm
Telephone Message Pad, 102 x 127mm
While You Were Out Pad, 102 x 127mm
Wage Slips Pad, 126 x 86mm
Weekly Time Sheet pad, 212 x 140mm
Quickbooks Compatible Statement Remittance A4
Quickbooks Compatible Invoice Form A4
Quickbooks Compatible Purchase Order Form A4
See page 88 of our catalogue.