Following its previous success, Poole based stationery supplier Pukka Pads held its popular Junior Scratch Open competition for the forth year running.
On Thursday August 04, 47 of the south's best budding young golfers including Thomas Plumb and Ebonie Lewis who both play in the England Regional squad gathered at Parkstone Golf Club for the mixed golf scratch tournament.  It was the 3rd day in a row that Thomas had played 36 holes!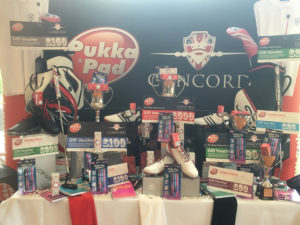 There were 4 winners on the day:
Ebonie Lewis who won the U16's girls prize was also the overall winner of the entire competition.  Ebonie was leading from the first round and managed to hold onto first place by one shot after the full 36 holes. Ebonie won a whopping £500 for her achievement.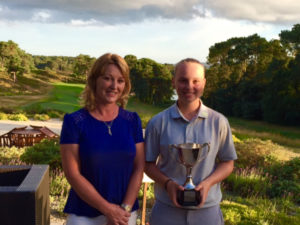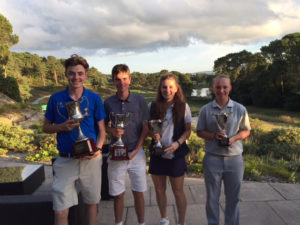 Other winners were:
Joe Turner (U18's boys winner), Morgan Taylor (U16's boys winner) and Rachel Naylor (U18's girls winner) the prize for 1st place in each category was £250
The fun-filled family event, was managed by Pukka Pads and sponsored by Pukka Pads, Concord Filing and HSBC.  It was a fantastic day with great weather and great Golf.  A number of the volunteers out on the course were extremely impressed at the standard of play from the Juniors.
Pukka Pads managing director and golfing fan, Chris Stott, said: "Pukka Pads Junior Scratch Open is an excellent competition filled with huge sporting talent.
Pukka Pads is a stationery brand that is particularly popular with teenagers and students, therefore we feel it is essential that we arrange an exciting event that brings young, talented individuals together. Events such as this builds confidence and helps set them up to be our golfing stars of the future".
Internationally-renowned Pukka Pads is best known for its range of notepads and paper products, sold by some of the UK's biggest retailers including Tesco, Sainsbury's, WH Smith and Staples.